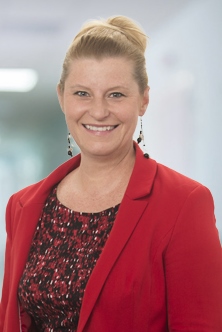 You have added this hospital to your favourite.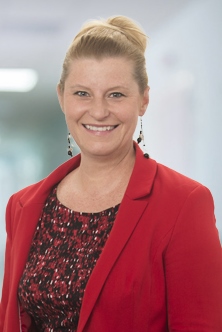 Carolina Medical Center
Warszawa, Poland
You have added this hospital to your favourite.
ISO certification: 9001
Hospital has liabillity insurance
Doctors have liabillity insurance
Hospital established
1998
The Carolina Medical Center was established in Warsaw in 1998 as an orthopedics and sports medicine clinic and built financially on the strong foundations of a joint-stock company, Sport Medica S.A. With solid financial grounding and proven leadership in the medical services industry the team at CMC have formed the basis of an organization for which the health of the patient is the primary concern.
We specialize in many areas, amongst all:
orthopedics,
neurosurgery,
diagnostic imaging,
physiotherapy,
nutritional medicine
body functioning.
The lynchpin of our success is comprehensive and thorough medical care from full diagnosis, through non-invasive or surgical treatment to rehabilitation. We have the most technologically advanced equipment at our disposal. We have invested in these cutting edge apparatus because we always have our patients' well-being at heart. We know that combination of technology and experience results in quicker and more accurate diagnosis, more effective treatment and shorter recovery time.
Our patients come from different parts of the world, we also cooperate on a direct billing basis with international insurance companies. Our doctors speak fluent English, German, Russian and French. We have 24 hour emergency service together with diagnostic imaging services.
Treatments
The Carolina Medical Center is the undisputed leader in the area of sports medicine. We specialise in arthroscopy – or Keyhole Surgery – for all joints (knee, hip, ankle, shoulder, elbow, wrist).
At the Carolina Medical Center we perform full spectrum of surgical procedures, i.e.:
reconstructive operation to restore the shape and function of a joint – we are reference centre for these procedures
alloplasty – the making of artificial joints – knee, hip, ankle, shoulder, elbow, wrist. Among other, we performed the first in Europe ankle joint alloplasty (InBone) and the first in Poland BHR
upper limb surgeries
traumatology – modern non-invasive treatment of fractures
Ligament reconstructions – anterior, posterior cruciate ligament, back-side complex, ligaments of the ankle amongst others
Allogeneic menisci transplant – again, the first to do so in Poland
Bred Cartilage transplants
collagen menisci instilling (Menaflex), one of the first in Poland
8-plate – minor invasive method of the correction of the axis of children's limbs
Revision surgeries
Bone and joint infections
Rheumatoid orthopedics
Synovectomy
Minor Groin injury treatment sustained by athletes
Correction of the axis – Taylor Spatial Frame, osteotomy
Extending limbs – Taylor Spatial Frame – as first in Poland
Administration of growth factors
We go well beyond the realm of unique neurosurgeries by providing services like the kyphoplasty balloon or  an operation to ensure  the stabilization of the spine with the In Space implantation method – with the application of the zygapophyseal restraint.
As one of the first clinics in Poland we have opened the Diagnostic Centre for Physical Movement and Function where we conduct body functioning tests (which up to now was only applied in the evaluation of the strength potential of athletes and the possibility of improving their training) to appraise motor organ overloading effects and assess rehabilitation effectiveness and possible alterations of the treatment program.
Our departments and medical specialties
Our hospital offers
Facilities
Restaurant
Wifi Internet
Phone in rooms
Other information
Languages
English
Spanish
Russian
French
Interpreters available for other languages
Hospitals with similar medical specialties
This website uses cookies to personalize content and ads, to provide social media features and to analyse our traffic. Privacy Policy
Accept