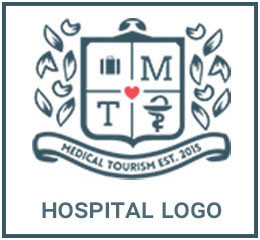 Asian Heart Institute
Mumbai, India
You have added this hospital to your favourite.
Our departments and medical specialties
Head of department: Cardiology

Description:
Heart disorders and circulatory system. Doctors who specialize in this area are called cardiologists.
Conditions that we treat:
AAA Abdominal aortic aneurysm
Adult with congenital heart disease
CPVT Catecholaminergic polymorphic ventricular tachycardia
CVD Cardiovascular disease
FA Familial hypercholesterolaemia
Hyperlipidemia (cholesterol disorders)
Hypertension (high blood pressure)
Inherited heart conditions
MVP Mitral valve prolapse
PAD Peripheral artery disease
PCCD Progressive cardiac conduction defect
PPH Primary pulmonary hypertension
PVD Peripheral vascular disease
RHD Rheumatic heart disease
SVT Supraventricular tachycardia
Syncope and vasovagal episodes
VT Ventricular tachycardia
WPW Wolff-Parkinson-White syndrome
Treatments that we offer:
CAS Carotid artery stenting
EECP Enhanced external counter pulsation
EPS Electrophysiology studies
ICD Defibrillator implant
PDA Patent ductus arteriosus closure
VAD Ventricular assist devices
Head of department: Cardiothoracic surgery

Description:
Surgery and treatment of thorax organs, usually related to heart and lungs.
Conditions that we treat:
MVP Mitral valve prolapse
SVAS Supravalvular aortic stenosis
TAA Thoracic aortic aneurysm
Treatments that we offer:
Aortofemoral bypass surgery
Atherectomy for atherosclerosis
CABG Coronary artery bypass grafting
ECMO Extracorporeal membrane oxygenation
ICD Defibrillator implant
Minimally invasive atrial septal defect closure
Minimally invasive mitral valve surgery
MVR Mitral valve replacement
Open mitral valve surgery
Pediatric Cardiac Surgery
TMR Transmyocardial revascularization
VAD Ventricular assist devices
Ventricular septal defect
Hospital with similar medical specialties